Issues
CREATING JOBS: Larry Taylor runs a small, family-owned insurance agency that has operated in our community for fifty years. As a Republican State Representative, Larry has earned a reputation for being a strong, common sense, fiscal conservative who understands what it takes to grow our economy. In fact, since we elected him, Texas has led the nation in job creation.
BALANCED BUDGETS: As a business owner and father with kids in college, Larry Taylor is accustomed to living within his means and having to carefully balance his checkbook. When it comes to government budgeting, Larry's record is strongly conservative. He's voted to balance the state's budget without raising taxes. Last year alone, as a State Representative, Larry voted to cut $15 billion in state government spending. He believes that over the next few years, we must dramatically reduce government spending and pay off government debt.  As our State Senator, Larry favors capping government spending in Texas, and passing a "Balanced Budget Amendment" at the federal level.
TEXAS WINDSTORM INSURANCE ASSOCIATION (TWIA): Larry has worked tirelessly in the Texas Legislature to reform TWIA and ensure Gulf Coast resident's claims are paid on time and fairly.  Larry believes TWIA rates should remain adequate not excessive.  Larry has shown time and again that he is willing to take a stand for what's right, even when it isn't popular. Click here to see a short video from Larry on his recent efforts to reform TWIA.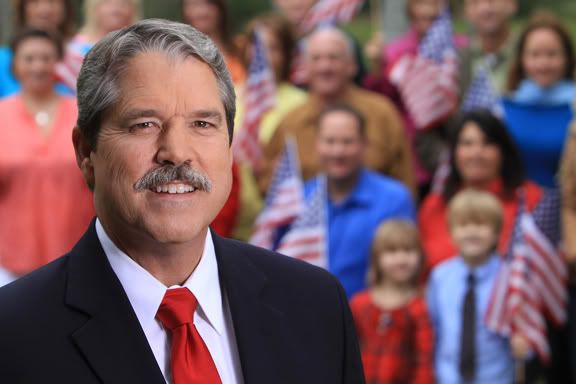 PROTECTING OUR FREEDOMS: Larry is strongly pro-life and pro-2nd Amendment. He will also continue to defend the 10th Amendment and Texas' right to do what is necessary to protect our citizens as well as safe guard our private property rights.
STOP ILLEGAL IMMIGRATION: Larry believes that illegal immigration is bankrupting our state and understands we can no longer wait for the federal government to do its job. Texas must do what it can to stop the incentives that encourage illegal immigration.  As a State Representative, Larry Co-authored the recently passed Voter ID bill, in addition to supporting tough anti-sanctuary city legislation and more boots on the ground protecting our border.
STORM INSURANCE REFORM: Larry Taylor has worked tirelessly to reform and improve the Texas Windstorm Insurance Association, the sole state insurer for wind and hail coverage for most of the Texas Gulf Coast. His work is reducing the need for additional large rate increases and making it easier for people to rebuild their lives after a big storm.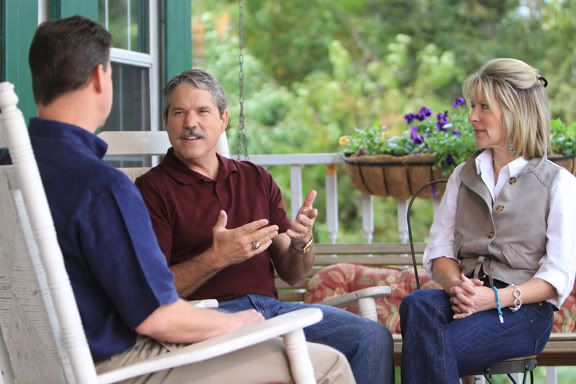 FAITH AND FAMILY: Larry is a family man. He met his wife Kerri while both attended Baylor University. The couple has three wonderful children. They have made it their life's work to always be there for their neighbors when times get tough. Larry's friends call him 'the nicest guy in town' and 'the person you can depend on most' and his service to our community has always been guided by his Christian faith.
100% PRO-LIFE: Larry believes we must do everything we can to protect our most precious gift from God.  He has a proven record of defending life. In the most recent legislative session, Larry advanced the pro-life cause by supporting the Sonogram Bill, the "Choose Life" license plate and voted to defund Planned Parenthood. We can count on Larry to continue to defend life in the Texas Senate.
PROVEN CONSERVATIVE: Hailed as a "Conservative Hero," "Legislator of the Year" and a "Taxpayer Champion," Larry has built a solid reputation as a can-do, fiscal conservative. That's why virtually every local leader, including his Republican colleagues from the State House of Representatives, support electing Larry to the Texas Senate where he'll be able to do even more for our community.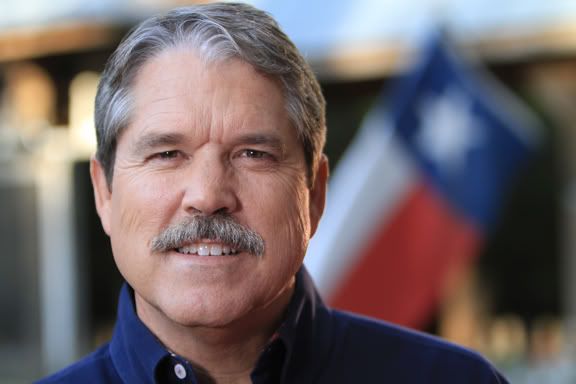 PUBLIC EDUCATION: Larry supports more local control for school districts and will vote to reduce or eliminate many of the unfunded mandates that currently burden public schools.